AUTOMATIC

TV

MAKES

YOUR

LIVE

SIMPLE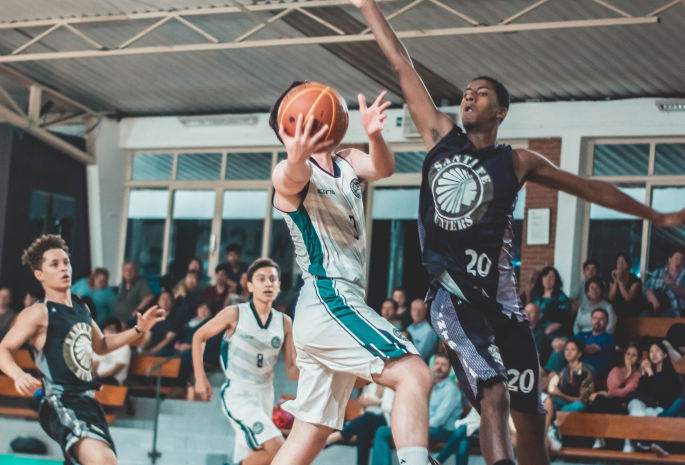 Produce games and training sessions easily and comfortably.
La Inteligencia Artificial de AutomaticTV ha sido diseñada para producir eventos deportivos sin intervención humana alguna.
AutomaticTV's Artificial Intelligence (A.I.) has been specially designed to produce sports without any human intervention.
We are passionate about sports, both amateur and professional.
AutomaticTV makes your live simple
Extraordinary image quality

4K cameras at 25/30 fps or 50/60 fps

Camera 6K 25/30 fps

Automatic production (almost) like a professional camera crew

Smooth tracking of the action using advanced A.I.

Manual productions

Take control of the cameras and produce whatever happens on your venue

Instant access to your content

While others will keep you waiting for hours, AutomaticTV allows you to begin working with your content instantly
Sports you can produce with AutomaticTV
Four solutions to cover a myriad of needs
Many different factors can influence your decision when choosing a production system: budget, the aim of your production or the level of your competition, among others. At AutomaticTV, we have different systems that fit different needs:
AutomaticTV product characteristics
High image quality productions with 4K and 6K cameras
The system covers all the field with a natural view
Smooth tracking of the action through powerful A.I.
Following production guidelines that have made Group Mediapro a benchmark
No one required on-site at the venue. Simply schedule your production and the system will do the rest
Versatility: adapting to your production needs
Games and training sessions

Mastercam or Multi-cam

Additional operated cams (PTZ, ENG)

Automatic or Manual (local/remote)

Productions at 25/30 fps or 50/60 fps

Multiple outputs of multiple views

Low latency mode
Stream directly to YouTube, Twitch, your own platform or the destination you want
The more you produce, the more you get from the system
A.I. never gets tired and you can produce as much content as you want without additional costs
Integration with your workflows
Broadcasting workflows (SDI/NDI)

Production solutions (vMix)

Sport analysis software (Mediacoach, HudlSportscode, Nacsports, Longomatch…)

Automatic scoreboard graphics (SportZcast, OCR)
Production styles adapted to your needs
We have created a range of production styles to meet everyone's needs:
Our A.I. will follow the game automatically

Follow the game from multiple angles

The system allows you to add side cameras or behind goal cameras and switch from one to another to follow the game without missing even the smallest detail

Customize your productions

Create your own style of production according to your preferences: wider or closer zoom levels, faster or slower camera movements, camera switching frequency…

Engage with your fans and audience

Create clips of great moments to share with your players or on social media with your audience

Your training sessions, any sport or non-sporting events

Create a professional broadcasting production

With close-up cameras, replays…, and raise the level of your production to new heights
Record different groups of players

You will be able to stream and record several views of the pitch at the same time

Produce manually from the comfort of your office

Remote production is possible
The view of the game analysts need that captures all field players

Use your favorite tactical analysis software

We are fully integrated using the main sports analysis tools
Spain - LaLiga

NBA

Perú - Women's first division

Switzerland – Men's 1st division
Football/ Soccer
Advanced productions
I am thrilled that the CEBL was the first tournament in Canada to benefit from MEDIAPRO's AutomaticTV AI platform, proving that the CEBL is a leader in utilizing new technology to deliver our amazing product to our fans.

Mike Morreale

Commissioner & CEO, Canadian Elite Basketball League (CEBL)

For LaLiga, an innovation project such as tactical camera is very important for its ability to integrate with Mediacoach, and for the possibility of drawing over the videos AutomaticTV supplies.

Ricardo Resta

Director of the Sports Area & Mediacoach in LaLiga

What interests the coaching staff and analysts is to be able to see the location of all players at all times, and what happens when there is no ball. And with the tactical camera of AutomaticTV we can have this perspective of the game.

Ramón Alturo

R.C.D. Espanyol Analyst – LaLiga 1st division
You are just one click away from enjoying all the benefits of AutomaticTV.
A NEW
SYSTEM
IS WAITING FOR
YOU